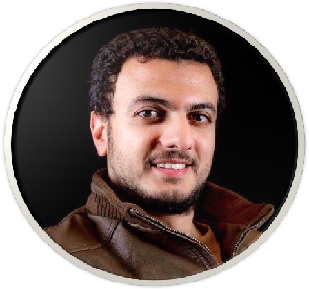 Moataz Saqr
CEO & Co-Founder of "Rawaah" platform for Arabic audio content since 2016. He established the audio production unit at O2 Media Group and managed it in 2018.
He worked for Sharjah Radio UAE from 2015 until 2018. He worked as a television reporter for Al-Kut & Al-Manar channels from 2013 to 2015. He has been working in the field of media since 2013 as a Voice Over, and recorded a large number of documentaries, audio books and radio programs.. He is one of the graduates of Dar Al Uloom College 2011, a media student at the Faculty of Mass Communication 2013 & Entrepreneur since 2016.
---
معتز صقر
المدير التنفيذي والشريك والمؤسس لمنصة رُواة للمحتوى الصوتي العربي منذ 2016. أنشأ وحدة الإنتاج الصوتي في O2 Media Group وأدارها خلال 2018.
عمل مذيعا بإذاعة الشارقة الإماراتية من 2015 حتى 2018. عمل مراسلا تليفزيونيا لقناتي الكوت والمنار من عام 2013 إلى عام 2015. كان قد بدأ العمل في مجال الإعلام منذ عام 2013 معلقا صوتيا، وصدر بصوته عدد كبير من الأفلام الوثائقية والكتب الصوتية والبرامج الإذاعية. وهو في خلال هذا لغوي من خريجي كلية دار العلوم 2011، وإعلامي من دارسي كلية الإعلام 2013، ورائد أعمال منذ 2016.